Are you interested transmitter hunting and geocaching? How about a modified combination of the two!
During the 2013 Hamcon Colorado Convention there will be a Geo-foxhunt and a standard 2-meter, 5 transmitter foxhunt!
On Sunday morning of the event, June 30, 2013, (subject to change and weather permitting) there will be the 2 meter hunt, with prizes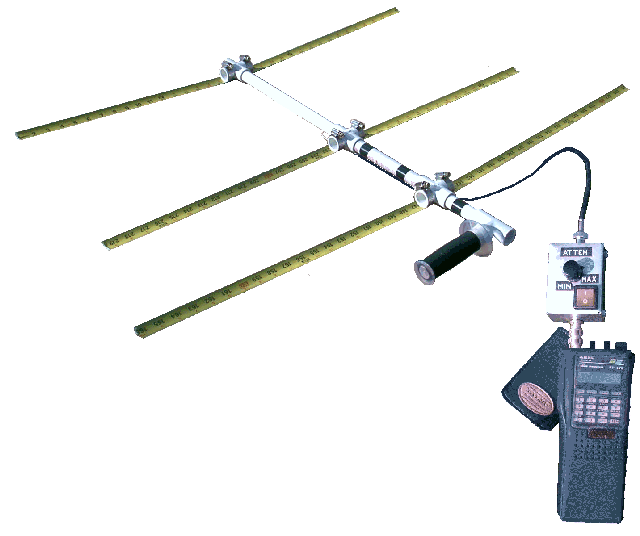 for 1st, 2nd and 3rd places.
Friday and Saturday, at your leisure, you can combine geocaching and transmitter hunting!  With a GPS, you will find the first location.  From there you will get instructions to find the first transmitter, there you will find the 2nd geo-coordinates. There you will get instructions to find the second transmitter.  Get the idea? When all of the geocache and transmitter locations are found, return to the registration area to claim a special memento. All are within walking distance of the convention site.
If you are interested, please let us know by checking the box during your on-line registration. There is no additional cost participate in this event.
Bring your own Geocache and RDF equipment with you to the convention and have even more fun!
Get official rules at the registration site during the convention.
Links to outside sites for more information about what we're going to be doing here.
www.homingin.com (Joe Moell's site. The Godfather of RDF)
www.w0qe.com (Click on the Site Index, Transmitter Hunting Basics)
Our transmitter hunt and geocache fox hunt chairman is Mr Dan Meyer, N0PUF.  One of the best foxhunters in the state.  Make sure you attend for special prizes!